Project Consortium
The RISE UP consortium is composed of eight partners from six European countries (Austria, Estonia, Germany, Netherlands, Spain, United Kingdom). With their expertise in disciplines such as linguistics, cultural research, education, art, and game development, they work on the achievement of the project's objectives through a multi-disciplinary approach.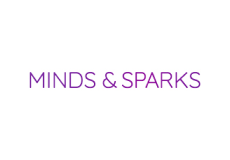 MINDS & SPARKS
MINDS & SPARKS (M&S) is an independent, non-profit research organisation based in Vienna, Austria fostering science, innovation and technology to address major challenges and develop new methods and solutions for a better society. M&S creates strong connections between science and society using interdisciplinary approaches, promoting best practices and raising awareness on research and innovation achievements. Furthermore, the organisation focuses on improving the sustainability of research and innovation outcomes especially of public funded projects to ensure that spent resources lead to permanent positive impacts for the society as a whole.
M&S is formed by a team of highly skilled personnel which holds many years of experience in designing, leading and implementing research and advisory projects and it hosts development consultants and technical engineers which have broad knowledge along the software development cycle. The organisation is involved to various research and innovation stakeholder networks including research organisations, academic institutions, civil societies, NGOs, governments, and industry in various sectors such as safety and security, health and care, energy and environment, or information and communication technologies.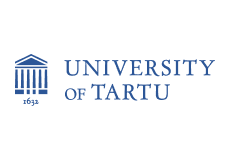 University of Tartu
The University of Tartu (UT) in Estonia, founded in 1632, has what it takes to provide a broad, yet rigorous approach to cultural heritage, vernacular cultural practices, and cultural management. UT is a historical, well-respected institution of higher education and research in the region. UT belongs to the top 1.2% of world's best universities (within the 301–350 range in the Times Higher Education (THE) World University Rankings 2018), and 3rd in the QS University Rankings: Emerging Europe and Central Asia (QS EECA University Rankings 2018)). UT gives tuition in all the classical fields of sciences and the humanities; its student number ranges 13,000. UT is also open to international academic staff and student applications. UT participates in the Guild of European Research-Intensive Universities; LERU and Central-European universities; Coimbra Group; Utrecht Network; European University Association (EUA). The UNESCO Chair on Applied Studies of Intangible Cultural Heritage is a structural unit of the Institute of Cultural Research at the UT Faculty of Arts and Humanities. We are engaged in teaching, research, and networking to analyse cultural heritage as a social and economic process where traditional knowledge and skills face today's challenges. Our keyword is global education in sustainability when building a bridge between the academic world, civil society, and local communities in heritage policymaking.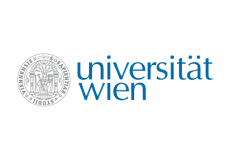 University of Vienna
The University of Vienna was founded in 1365 and is the largest university in Austria and in the German-speaking world as well as one of the largest and oldest universities in Europe. It has 15 faculties, 5 centres and more than 60 locations in Vienna. 184 degree programmes are offered by the university. There are about 89,000 students enrolled. The University of Vienna has over 10,000 employees, of which about 7,500 are academics. The University of Vienna is also the largest teacher education institution in Austria, together with cooperating university colleges of teacher education. 28 teaching subjects/specialisations are offered.
The Centre for Teacher Education has several fields of work, one of them is Language Teaching and Learning Research. The Language Teaching and Learning Research Unit, that is involved in RISE UP, is dedicated to the teaching, learning and using of languages. The research applies an interdisciplinary approach and combines perspectives from Applied Linguistics, Cognitive Sciences, Subject-Specific Didactics, and Language Policy. Structurally, the Research Unit belongs to the Centre for Teacher Education and the Department of Linguistics.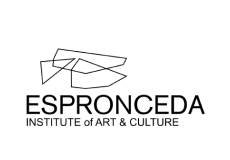 ESPRONCEDA Institute of Art & Culture
ESPRONCEDA – Institute of Art & Culture, powered by Lemongrass Communications S.L., was founded in 2013 to create an innovative platform for artistic and cultural research that could produce social impact and social change in society. Its mission is to provide a multidisciplinary environment for promoting international dialogue between artists, curators, critics, gallerists, collectors, culture managers, scientists, diplomats, academics across Europe and worldwide, allowing them to collaborate for the best cultural and social solutions. The pillars of Espronceda philosophy are the interconnection between art, culture, science, and society aimed at the creation of new alliances, and to actively contribute to the implementation of the 2030 agenda.
Our commitment and contribution to the art and cultural world are activated through the organization of art and cultural residencies, exhibitions, workshops, webinars, symposiums that embrace various contemporary themes in partnership with different local and European partners. The methodology is based on a multidisciplinary and interdisciplinary approach that encompasses the visual and new media arts, performing arts, music, and theatre, and is based on the concept of creating solidarity and tapping into humanity across all races, cultures, and backgrounds.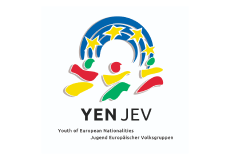 Youth of European Nationalities
Youth of European Nationalities (YEN), German "Jugend Europäischer Volksgruppen" (JEV), is the largest network of youth organisations of autochthonous, national, and linguistic minorities in Europe. Under the slogan "Minority Rights are Human Rights", YEN represents the interests of minority youth on a European level. YEN aims to create a network of solidarity, a safe space for personal development and reflection as well as opportunities for exchange between minority youth living in different parts of Europe. Since its founding in 1984 on Knivsberg in North Schleswig (Denmark), YEN has been advocating for the interests of minorities, with a special focus on young people.
Together with its member organisations, YEN aims for a dynamic, multicultural, and above all multilingual, Europe. YEN is run and led by young people, for young people, and it sees itself as a self-determined and self-organized youth organization, whose activity is carried out and determined by youth. YEN aims to achieve its objectives through activities such as youth exchanges, capacity building, workshops based on non-formal education focussing on issues relevant to minority youth, and activities for networking and peer learning. YEN also uses its unique insight for its advocacy work to ensure the representation and participation of minority youth on a European level.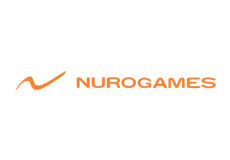 Nurogames GmbH
Nurogames has more than 14 years of experience in games development. Our main fields of interest are Virtual Reality (VR) and Augmented Reality (AR), in combination with casual, social, eLearning, eHealth, and serious games & applications for multiple platforms, including mobile devices, consoles, portable devices, and browsers. Our team works with state-of-the-art technology and is always up to date with innovation and market needs. Our approach is focused on efficiency and results to achieve the best solution for our clients. We support the entire production process, from the initial idea to the market launch and promotion.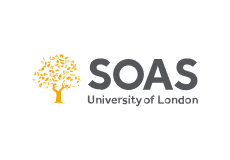 School of Oriental and African Studies
SOAS, the School of Oriental and African Studies (University of London) was founded in 1916 and is dedicated to the study of the languages, cultures and societies of Africa, Asia and the Middle East. It is the only Higher Education institution in Europe with this specialisation. SOAS is home to leading interdisciplinary research and expertise on the global issues of today. Our decolonial outlook allows us to strive for a more equal and just world through our teaching and research. We challenge perspectives, broach debate, and empower our students to question the global status quo and find solutions to the issues facing the world today. The Department of Linguistics at SOAS was founded in 1932, the oldest in Britain. The range of languages studied is more varied than any other linguistics department in the world, including many lesser-studied and endangered languages from Europe as well as the Middle East, Africa and Asia. SOAS sees knowledge of languages as central to our understanding of culture, and as a gateway to broader interdisciplinary knowledge.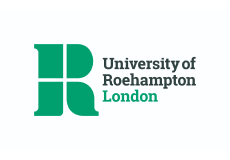 University of Roehampton
The University of Roehampton is the most research-intensive modern university in the UK and a major civic institution in South West London. Based in the borough of Wandsworth, we advance cutting-edge research that prioritises health and wellbeing, the creative arts, just and inclusive societies, and economic and ecological sustainability.
Our research is integral to the ways in which we serve our communities, and our progressive partnerships with local, national, and global businesses, organisations, and governments. Our proud legacy of inclusive educational provision informs our values-driven approach. We champion equality of opportunity for all, and seek to meet the needs of diverse stakeholders through collaboration with partners who share our values, delivering outcomes that benefit society as a whole.